Testimonials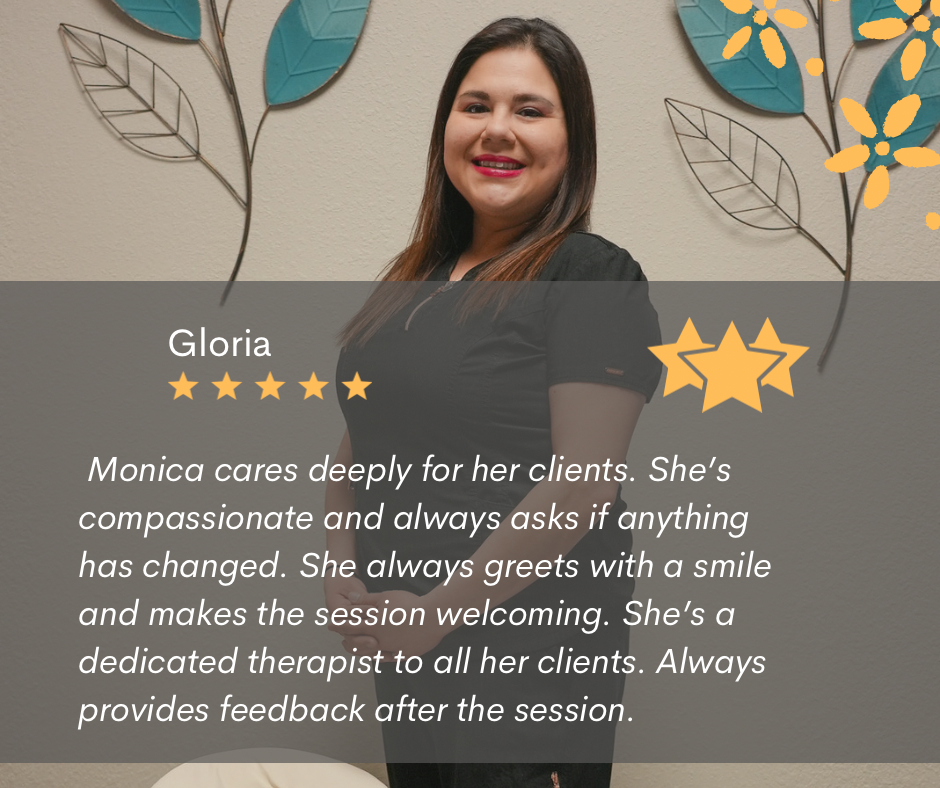 "I love Monica and Cassandra they are hand down the best massage therapists I've encountered in all of El Paso. Both Monica and Cassandra listen to the problem areas I communicate with them and then get to work on resolving the area. I always leave there feeling rejuvenated and relaxed. They will and my friends continue to have my business as long as they are open."
"Best massage I've ever had! She worked with our schedules to make it work despite her being so busy, her warm hands gave just the right amount of pressure - bringing results without the massage being painful! Highly recommend and will continue to use!" - Samantha
"Very knowledgeable and experienced. She did more to relief my pain than any other therapist I have gone to. I highly recommend" - Jacob A.
"What an amazing experience. I got a swedish massage and left feeling as if I was in a pink cloud." - Alicia H.
"Whole experience was unbelievably great. Enjoyed my time there." - Zebbie